I met Aggie during the Kite Cruise in Egypt and was inspired by her easy-going, laid back vibe and personality. We had a chat about kitesurfing, how to progress and learn new tricks and still have fun with kitesurfing – and much more.
Could you tell us a bit about yourself – how did you get to where you are and what is your path up till here?
My name is Agata but friends call me Aggie. I was born and raised in a lovely city located at the Baltic Seaside in the North of Poland. This is also a place where everything has begun. My kitesurfing adventure started when I was still studying. Straight after my graduation, I moved to Fuerteventura in search of wind and warm water spots. Since then I have been living on five different continents and I can't imagine my life without traveling and kitesurfing. I feel very lucky that I have found a way to combine my passion with work.
Did you already know during your studies you would go into a different direction after?
I studied oceanography, I am a marine biologist so actually I didn't go so far. When I was studying I took a one-year-break and I already knew that I wanted to travel and live somewhere close to the ocean. During my stay in Australia, I worked on a few projects. One of them was about plastic pollution in the ocean. It was very interesting to take part in this research, also pretty scary to see where we are going to if we don't change our habits and start to take care more about our planet!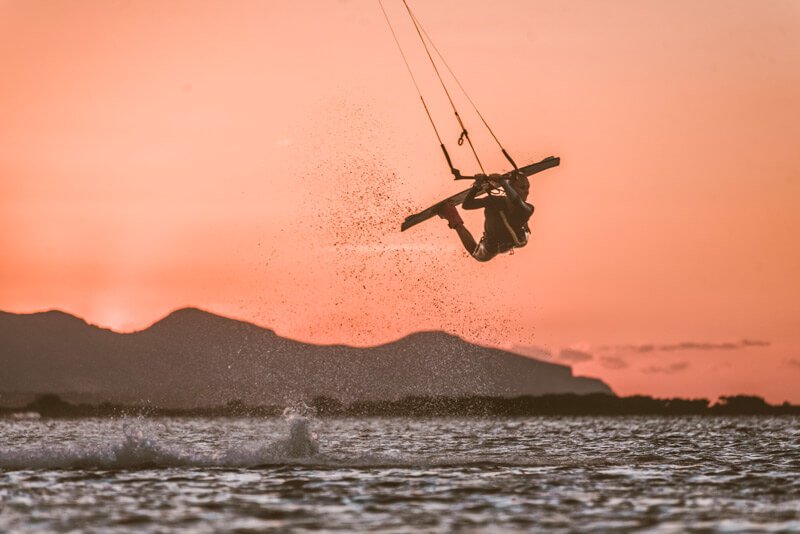 You are doing women's kitesurfing retreats with LOVE2KITE. Any tips for girls who want to learn kitesurfing or progress and maybe are still afraid?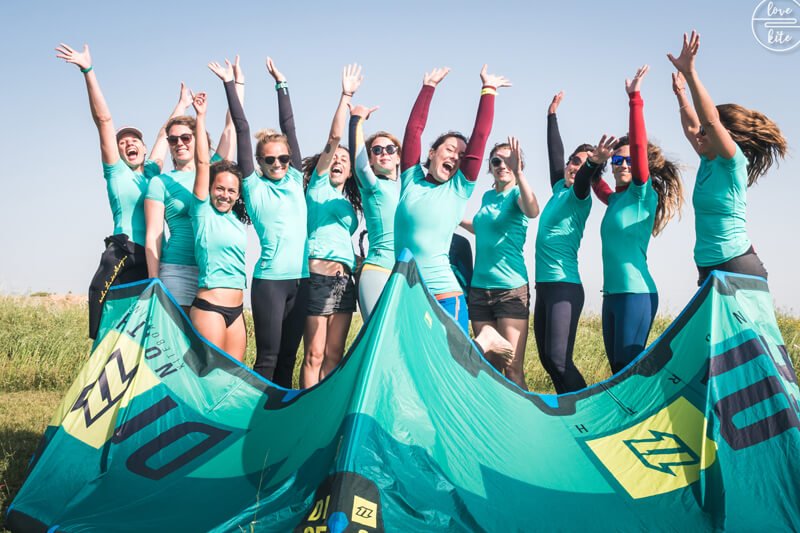 Yes, LOVE2KITE is my baby since 2014. The project was born in Mexico, where I lived for 6 months. I always had a strong need of empowering women in extreme sports. I know that sometimes it might be hard to find yourself in a sport which is mainly run by men. Fortunately, it is slowly changing. More and more women are finding the courage to try kitesurfing. And you know what? Women are very fast learners!
Since 2017 I am organizing Women's Kite&Yoga Retreats with love2kite. I truly believe that empowered women, empower women. My retreats are for all levels, from first kite flying to freestyle unhooked tricks. The trips are limited to 10 women. Keeping a small group gives me a chance to find time for each one of them and have a closer look at how to help them to achieve their kitesurfing goals.
As for tips: Kitesurfing is a sport for everyone. You don't have to be strong, you don't have to be very sportive to do that. The most important is to find the courage to start! We all have been there and we know how many ups and downs are to be faced. Kitesurfing teaches patience, progress doesn't always come fast, sometimes you need more time but once it clicks the satisfaction and fun are priceless!
We were talking the other day about learning tricks and you told me you would always practice two new tricks at the same time and then change between them. What are your best tips for those who want to learn new tricks and progress faster?
The most important is having fun, you have to remember that when you go out there for your session. Stay focused on your goals and give yourself time to achieve them. Learning new tricks can be a hard and long process.
That is why I always work on two tricks at the same time, so I don't get bored or frustrated. Working on more than one trick makes the session more fun to me. If you feel that you got stuck on one trick and kept crashing, try something else. Maybe the same trick but to the other side? Don't be afraid of falling, remember that each crash brings you closer to your goal.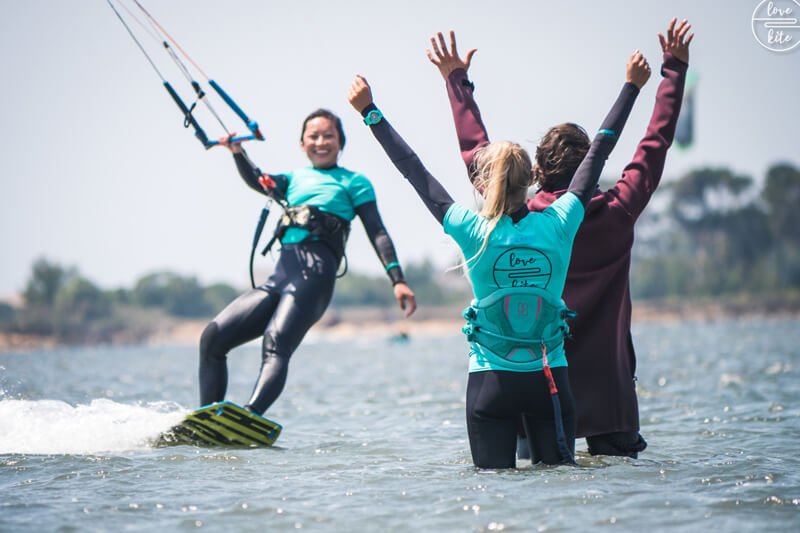 What do you do when your sessions are just not flowing, nothing works and you just keep crashing? Do you have a trick to change your mindset?
Sometimes there is a day when nothing works and you can't do anything about it. You can't close your tricks that normally you're landing 10/10 and the only thing in your head is: "Why am I here? It's not my day". Don't worry, we all have our ups and downs.
Try to remind yourself why you fell in love with this sport. The freedom it gives you. Remember that it is not only about learning new tricks and progressing. If that won't change your mindset, it might be a day to take a break? We all need to rest, our body and mind too.
Back in the days when I lived in Brazil it was hard for me to find a balance. The wind was blowing nonstop day and night, so I didn't want to leave the water. Until the day I have found myself tired of kiting. My biggest passion wasn't bringing so much joy anymore. I would crash every trick and nothing was easy anymore. I realized that I needed a break! After a few days of resting, I came back on the water stronger and more motivated than ever before.
Do you have a life philosophy or your own mantra that you follow and that keeps you inspired?
My life philosophy is to live my life to the fullest without any regrets. The world is too small to spend all our lives in one place and life is too beautiful to go through it without a passion.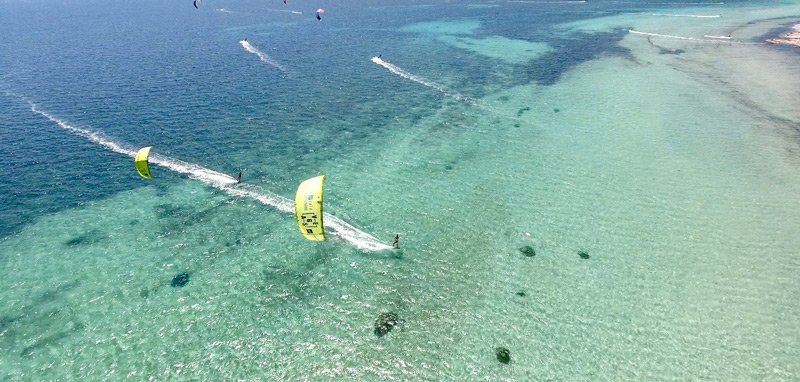 Any inspirational words you would like to leave for the kite girls out there?
We are stronger than we think, together we can achieve all our goals. We have to support and motivate each other. Pushing our limits is as much important as having fun, never forget that!
You can find out more about Aggie here: