1. Kitesurf World Map with over 500 kite spots
---
2. Kite World Guide
---
3. Tricktionary – learn new jumps and tricks

---
4. Vivida Poncho
---
5. Capture the magic of your sessions
Super smooth videos with the new stabilization – finally!
The best ways/angles to film your kite session with GoPro Mounts
I've tried a lot of GoPro Mounts (bought a lot of them and then realized after the first time filming they just didn't work with kitesurfing or the angle was weird or just didn't look good) and my personal favorites are:
– Kite Line Mount for this kind of perspective, e.g. the > U.Go Line Mount
– Mouth mount my latest addition to the mounts and I love it 😉  > Get the GoPro Mouth Mount here
– 3-way-Grip Selfie Stick (as a camera grip or foldable extension arm) and Tripod in one – the allrounder. > Get the 3-way-grip here

---
6. Fly high and measure your jumps
---
7. Surf Up your home
---
8. Surf Up your Style
For ocean girls, beach bums and landlocked hearts. These labels surf up your friends' style and smile big time – plus you'll support all brands founded by kitesurf or surf-addicted owners!
---
9. Kite up your style
I've personally been missing kitesurf inspired apparel which is why I simply started designing my own 😉 For more stoke, ocean vibes and freedom feels to whoever wears it – available for men and women. Shop here.
Kite Bikinis that actually stay on
Surf Bikinis (from left to right)
Vivida: eco-friendly bikinis made from reused plastic bottles, some of them even reversible (10% off with code WAKEUPSTOKED10)
Sensi Bikinis: eco-friendly and made in the US (get 10 USD off on your order using this link)
Zealous: sustainable bikinis (get 10% off with code WAKEUPSTOKED)
---
10. Balance Board
---
Extra: for the kid in all of us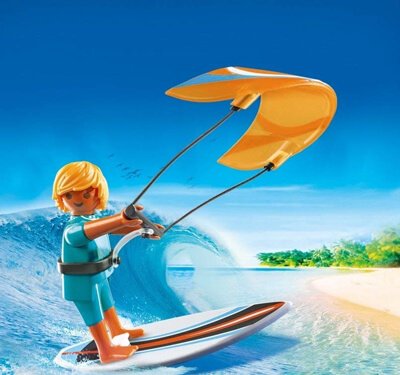 Yeah this one just had to be there, for the inner child in all of us screaming "don't grow up, it's a trap!" 😉 Or if you have kids, get it for them and train them early to chase the stoke and waves
> Get the playmobil kitesurfer here