I met Eva on a trip on the Ibiza Kite Cruise and we spent 5 days together on the boat. I felt like we were similar in many approaches and her way of thinking and acting is totally inspiring for every kite girl which is thinking to create a business around kitesurfing and kitesurf travels.
Together with her husband Ferry they founded the kitesurf travel agency Outbound Kitetravel in the Netherlands with worldwide travels. Talking to her and seeing how much passion into details she puts as well as researching and experiencing the destinations she offers really struck me. She quit her job as a teacher to go all in with the kite travel agency. She is sharing her inspiring story as well as life philosophy in this interview:
How did you start Outbound? 
I haven't been into kitesurfing since forever… I actually started snowboarding, wakeboarding and longboarding first. I noticed that there were not too many other girls doing the same sports as me…  
I started talking to the girls that were hanging out at the wakeboard cable park I worked at. Some told me that they'd love to try boardsports but that the threshold for doing it, was simply too high.
"Mainly guys (with a big mouth)" was one of the things that kept them from trying boardsports. That's why, back in 2011, I started organizing "girls only" boardsport events in Holland. From wakeboarding clinics with (former world champion) Denise de Haan to indoor snowpark freestyle events with coaching for jibbing and hitting the kicker with a snowboard.
Super rad times, but with a lot of effort and no real money came out of it.
But the community I got to know through
ENVI
clinics (the name of my small business) was super awesome! I got in contact with a surf/kitesurf magazine publisher and started writing freelance articles for which I got free products in return. Products such as
surf bikinis
.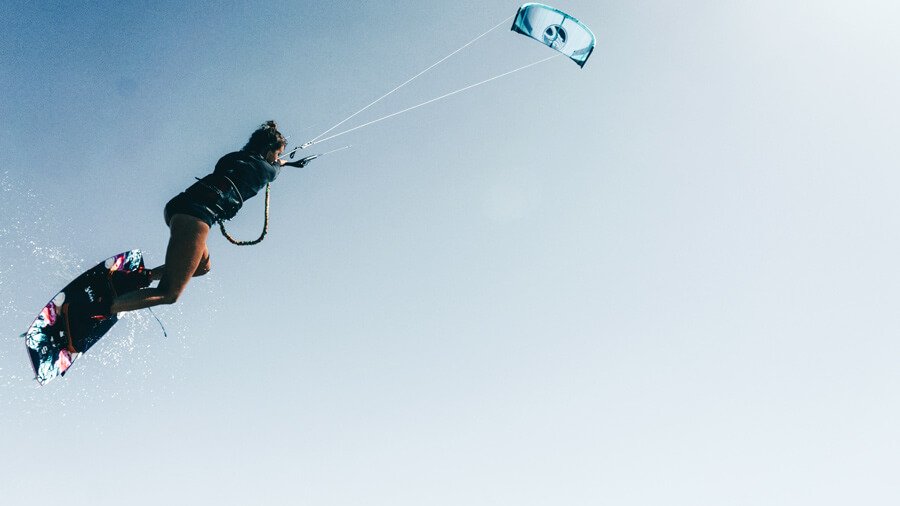 One thing I'm still kind of proud of is the
festival
I did. In 2016 I organized the first edition of the boardsport festival:
BOARDLIFE
. Together with my best friend we set up a unique one-day-urban-boardsports-festival at the wakeboard cable park. Demo's, a surfy-market, live music and loads of clinics -from halfpipe skate to SUP.
But, back to Outbound Kitetravel…. Haha, sorry I got distracted a bit 😉 I also did some kitesurf events and trips between 2012 and 2015. I really started loving kiteboarding and I met really awesome girls along the way! 
Alongside I always kept my steady job as a teacher at a secondary school. 
So, in December 2014 I was going on a personal (well deserved) holiday. I chose
Dakhla, Morocco
. At the aircraft I met a family wearing a lot of hotel merchandise

The family asked where we were from and me and my boyfriend were invited for a glass of wine the next day. We chatted about Dakhla and about what we did back at home. It turned out, that they were the owners of the hotel!
Because I was so involved in the boardsport scene in Holland, and they were looking to attract more Dutch clients, they asked if we'd be interested to become their sales representative in Holland…. 

Errrrr Yes! Why not? We put up a .nl website for the hotel and started working. One thing led to an other. Within a year we did a lot of bookings for the hotel and we became the point of contact for all the Dutchies who wanted to travel to Dakhla, which was still unknown at the time.
An acquaintance with a niece
who manages rental and holiday homes on
Boa Vista, Cape Verde
, contacted me. "Would you like to become a representative for Boa Vista in the Netherlands?"
Sure….(!) Of course, we couldn't carry on with the "Dakhla Attitude NL" name we used for the business. Thus…. Outbound Kitetravel was born.
We work commission based with a growing number of hotels, apartments and hotels.
We don't charge our clients any extra fees
, since the parties we work with pay us a small fee for each client we deliver. One of our main points of sale is, that we always want to have personal
experience
with the kite spots. So: every destination you find on our website is a destination we've been and that we can really tell and advice you about.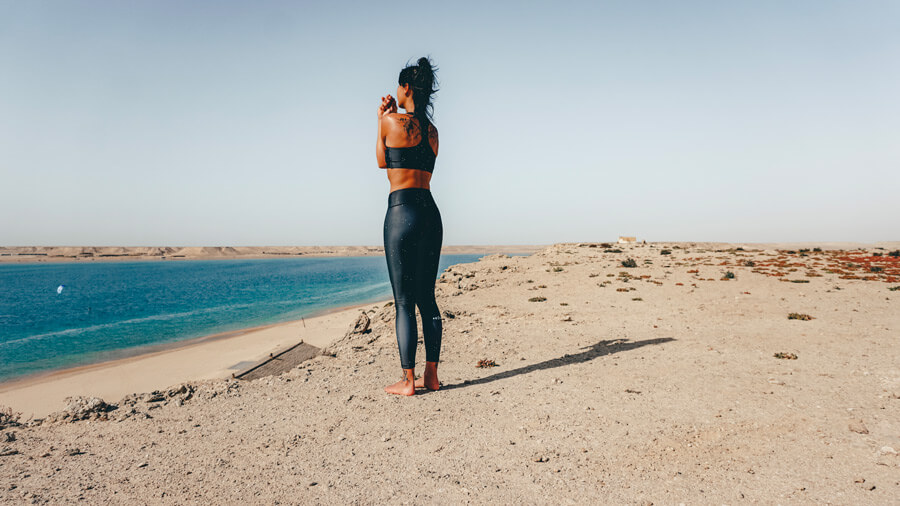 How do you kill your darlings? How did you realize that one idea "has to die" and it's time to move to the next one or focus on something different?
Working a steady job, doing events with
ENVI
clinics, writing articles, organizing an annual boardsports festival and managing a kitesurf travel agency was, as you might expect, a bit much… It's hard to give it all 100% and to stay motivated when you experience small and bigger setbacks. 
I found (and find) commercial thinking difficult especially when it comes to dealing with competition. So when other organizations started with (girls-only) boardsport clinics I noticed that the motivation and the reason why I started organizing events like BOARDLIFE, had faded into the background. I had to be more concerned with competition now and market "why you have to learn wakeboarding at
OUR
event" / "Why you have to go on a group kitesurfing trip to the Dutch island with
US
instead of…"
Aside of that, the goal to get more girls into boardsports was actually already more or less achieved! I think that was also (mainly?) related to the spirit of the times / the changing times, back then. But I'm proud that I was able to contribute to this. The events were not bringing in any real money still.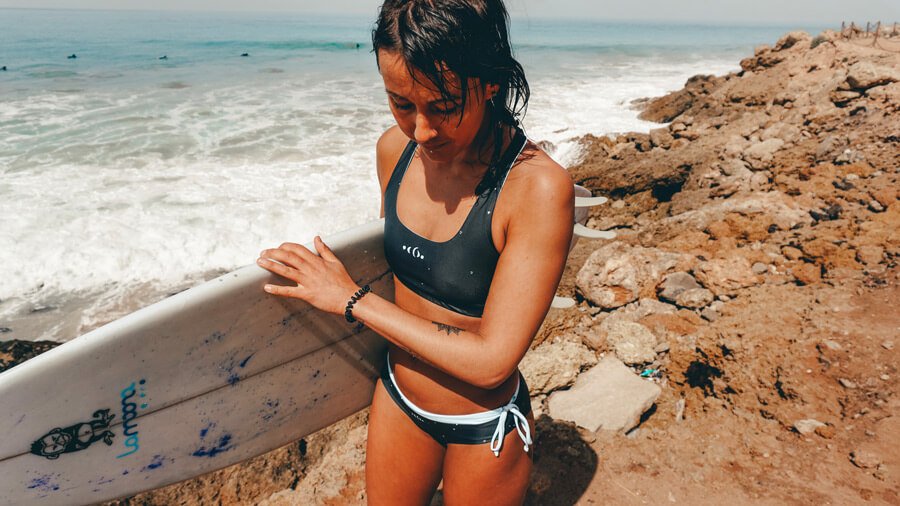 So that all added up to a super hard decision: I "killed my darling" and stopped working on the events and trips under
ENVI
clinics.
When I make decisions like this, when I kill darlings, I use my IKIGAI. 
Every now and then, to set focus, I question myself out loud:
What does make me happy; what do I get out of bed for (doing what I love)
What do I believe the world needs (like for example, with ENVI clinics, I believe that "the world" needed that the 'bar for girls to get into boardsports' was lowered)
What am I good at? (And: Where can I grow and develop myself?)
What can I get paid for.
In the most ideal case, you work from a mission, a vocation perhaps even, and from a passion plus a profession.
Now, I have to be honest with you: I put my "ENVI-baby" in the fridge. Because who know's what'll happen sooner or later, right?! I still enjoy the times on board with other like-minded girls to push each other to progress.
The first "Girls Progression Sessions" in kiteboarding
are actually already a fact by the time this little interview will be published! We did a challenging kite loop session and there are a strapless wave and an unhooked
progression
session on the agenda for all the Dutch girly kiters! I try to stay close to my inner motivations to organize events. I'd like to spend more time on the water with other girls and doing the events in really small groups is one of the things I really love. (
Outbound Kitetravel Events
)
When did you realize it was time to take the leap and go all in with Outbound Kitetravel, quit your safe job?
Well it's actually somewhat the same as the IKIGAI motivation…

I noticed being a teacher at the secondary school did not make me happy. At all. I mean… It was a job that was easy for me to do. The students were pretty cool and the lesson material was sometimes fun. Especially when I had given it my own twist; practical assignments outside the school walls such as visiting a petting zoo or setting up a citywalk for tourists. All good… but it became normal, standard, boring and not something I did from an inner drive…
I understand that a lot of people out there are not doing the work that they do with a special passion or drive… BUT I do believe this goes for all "working-class heroes": In order to make a job – or the results of your work – really successful, to truly be satisfied and really get the most out of it, you have to focus.
I needed to focus on Outbound Kitetravel and use all of my energy in order to get this satisfaction and to be blunt: to be able to make my living out of it.
So in January 2019, I quit my steady job.
Since I love educating youth/people I still do projects at schools from time to time. One of my latest projects is guest lectures about how to convert my company, Outbound Kitetravel, into a more sustainable company.
Out of all the travels you did, which one is your favorite?
I think I fell in love with Northern Germany a few years ago. The rough nature, the variety of kitesurf spots and the calmness on the bigger part of the Rügen region is what I really love. Also, I love camping, and that's what can be done there! I've been there with a camper van, with a tent and with a car with a tent on the roof… all of those times were totally rad!
A destination I keep returning to each year is Dakhla.
I don't know why, but I truly love it there…. Maybe because that's where it all started or maybe because the wind is so steady there and conditions so good to
improve my riding
… Or maybe it's the people with a heart of gold. I don't know! But I would definitely recommend any kitesurfer to go there and visit
Dakhla Attitude
, at least once in your life.
What makes you so unique as a travel agency?
I think I more or less answered this one. But the fact that we have personal experience with each and every destination we offer AND that we do not charge our clients anything extra (so you pay 100% the same amount as when you'd book "direct") are USP's for sure 😉 We always try to give extensive information via e-mail or phone and you can reach us any time for questions also via WhatsApp. So that is booking really made easy!
Do you have a life mantra or philosophy that's guiding you through life?
I really love music, a lot of the merchandise we make with Outbound Kitetravel is actually inspired by music. I try not to worry too much, be a
happy kitesurfer
hence the "don't worry" print we do on
shirts, hoodies and stickers
😉
I don't know if it's a philosophy, but "LIFE IS WHAT HAPPENS WHEN YOU ARE BUSY MAKING OTHER PLANS" (Lennon) is what I experience. And so I live by it. I try to be flexible, embrace opportunity's and to always stay true to myself.
What does a typical day in the life of Eva look like?
I wish a typical day would be super inspiring, but I guess a typical day would be also a typical day of "any other" office job 😉 I answer e-mails, schedule social media posts, I write/ adjust and maintain my website… So that all involves a lot of laptop work. But the big perks are, that I can do it from a beach bar before a kite session, I can do it early mornings or at night when the wind is good in the afternoon and I can basically
do it from any place in the world
.
Right now, I love my life at home in Alkmaar (Netherlands). We have super rad kitesurf spots, a pretty decent number of windy days and the festivals, family dinners and bonfire nights with friends are amazing. But who knows where I'll be in 2020… Because in the end… Life is what happens when you are busy making other plans, right?
Find out more about Eva here: