I had no idea what to expect from La Ventana and I had heard anything from "it's in the desert in the middle of nowhere" up to "it's like Cabarete and Tarifa but in Mexico". After not finding too much about it on the web, I was more than curious.
And it blew my mind, once again. That little Mexican town, which actually stretches from El Sargento to La Ventana, is one huge kiting bay. It has a pretty unique natural surrounding: cactus forests, desert landscapes, bright beaches, deep blue and turquoise clear water and the beautiful contrasting mountain chain which gifts La Ventana with an extra wind boost.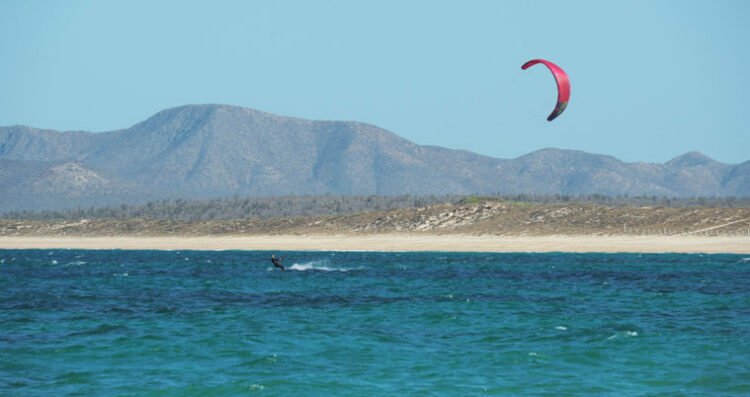 Photo Credit: Sabine Egger
Pros & Cons at a glance
+ stunning nature
+ a lot of space at the spot
+ friendly, open-minded kite community
+ laid-back atmosphere and vibes
+ good food options
+ big offer of good yoga classes
+ suited for solo travelers, easy to get to know people (not a lot of partying)
– little nightlife (they joke that La Ventana midnight is at 8pm)
– you always need a wetsuit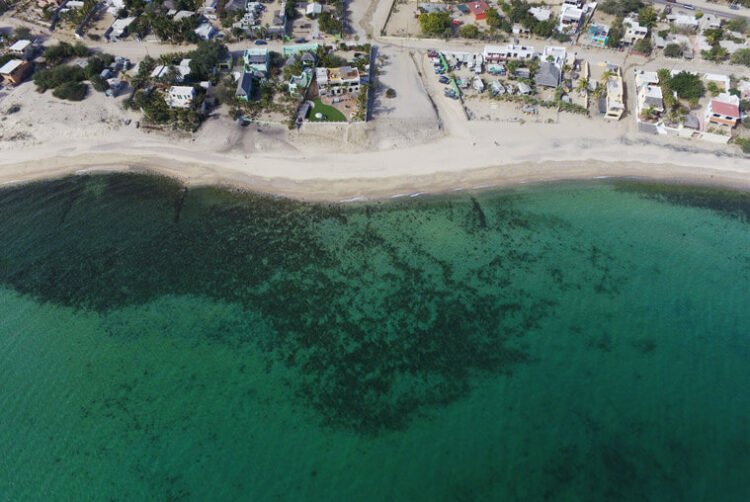 General Infos (Wind, Water Temperature and Water Condition)
Best Wind: November – March
The best wind is from November until March although the season generally goes from Mid-October until April/May. For the kite sizes you'll probably need anything from 7 until 16 – I had a 7, 9 and 12 with me and used them all.
Water Temperature: Shorty/Long Wetsuit
In November/December as well as April/May you might still get away with a shorty. You'll definitely need a long wetsuit from mid-December until March, I wore a 4/3 in February. While it's quite warm during the day and in the sunshine, it gets more cold at night so make sure to bring some warm sweaters.
Water Condition: choppy, waves
You'll find choppy water, with stronger wind you can get some nice little wind waves close to shore.
Beginner friendly spot? yes
While it has no standing area and no flatwater, La Ventana still has good qualities for a beginner kitespot:
it is not too crowded
the bay is huge so you'll have enough space even if you don't stay upwind to make your way safely back on the beach
the kite schools have jet skis to pull you out if anything happens
the wind is pretty consistent and not very gusty

How to get to La Ventana
Flying to La Paz
If you can find a flight, the quickest way to get to La Ventana is flying in to La Paz (LAP). It's not always easy finding flights to La Paz so you must be pretty lucky. From there it's a 1-hour-ride with rental car.
Flying to Los Cabos
You can find
cheaper flights to Los Cabos (SJD)
and drive from there in like
2.5 hours to La Ventana
. If you don't have your own car you can either ask around in the
La Ventana kiteboarding group
if someone is heading up from Los Cabos to La Ventana or if not, they'll recommend a driver.
Finding cheap flights from California to Mexico
If you're on a tight budget and live in Southern California, you might as well take a bus/train to San Diego, from there an Uber to the border and cross the bridge to Tijuana by foot. Flights from Tijuana (TIJ) can be much cheaper than from L.A. or San Diego.
Driving down from California by car
While I was in La Ventana I often saw posts in the
La Ventana kiteboarding group
from people who
still had a spot in their car left
, driving down from California or back up. So if you're up for a little adventure, keep your eyes open!

Getting around in La Ventana
We found a wonderful
airbnb apartment in El Sargento
, which is one village further up from La Ventana so we had a rental car to drive around.
I always book my rental cars via Rental Cars or billiger mietwagen (German Site, you can cancel up to 24 hrs before)
.
You could also easily kite in El Sargento since it's once big bay from El Sargento down to La Ventana but we enjoyed the atmosphere (and the yummy cappuccino with soothed our coffee addiction) in
Baja Joe
.
Hitchhiking through La Ventana
You can always see kiters who downwind from El Sargento to La Ventana and hitch a ride back from La Ventana to El Sargento in the early evening.
Rent a bike
Or you simply rent a bike to get around, the distance is not really big and it all seem like one big village anyway. Even if you'd walk, it would only be like 30 to 40 minutes from El Sargento to La Ventana.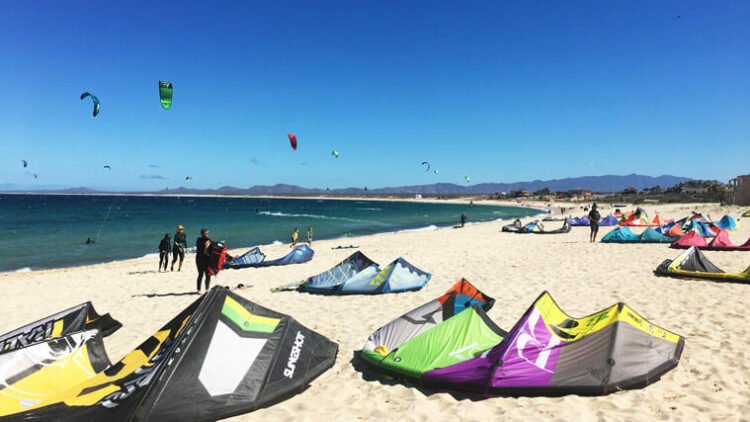 Kitesurf Spot details in and around El Sargento and La Ventana
The bright beach, turquoise water combined with the dark mountain range far out is one of the most beautiful views I've had on a kitespot, which is why I fell in love with it when I stood there for the first time. The bay is huge so it's safe for beginners because it will always blow you back to shore (if the wind is sideshore like it usually is on a normal windy day).
A typical windy day
On a regular day the wind will start inbetween 11.30 and 12.30 and will end around 5.30. The wind can be lighter with 15 knots or pick up when a north cold front arrives and gift you with 30 knots.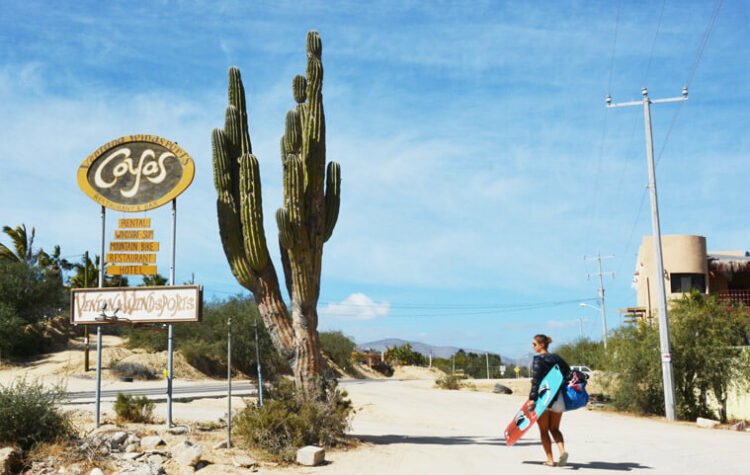 How to read and judge the wind forecast for La Ventana
The wind is always a few knots stronger than predicted in the forecast when the Thermals kick in and there are no clouds. On a day where 7 knots were predicted it was blowing 14 knots so you might be lucky even when the forecast is bad. Just make sure to check that the wind has the correct direction (N or NW) and you'll probably have an awesome day on the water.
The most accurate resource to check the wind forecasts for La Ventana is
ikitesurf
.
Should I go to El Sargento or La Ventana?
As I mentioned above, it doesn't make such a big difference whether you're kiting in El Sargento or La Ventana.
The spots are equally good although it can get a bit more crowded down in La Ventana, if you go in right at Casa Verde, Playa Central or Baja Joe. Which makes sense since those are the kite schools and spots where most people enter.
Kite schools and kite storage
Since we had a car, we always packed the kite gear in there and didn't need storage, we simply left the kites we didn't need in there and parked in front of Baja Joe. It seemed super safe although I don't know if it's recommendable to leave your kite gear in the car because of the sun. Photo Credit: Sabine Egger
The atmosphere at the spot
You can find a lot of Americans and Canadians which stay for the winter at the spot, a lot of them camp or drive down in their own RV and stay at the campground. That's why the atmosphere at the spot is super open-minded, it's easy-going for a solo traveler to chat to people at the spot and make new kite friends.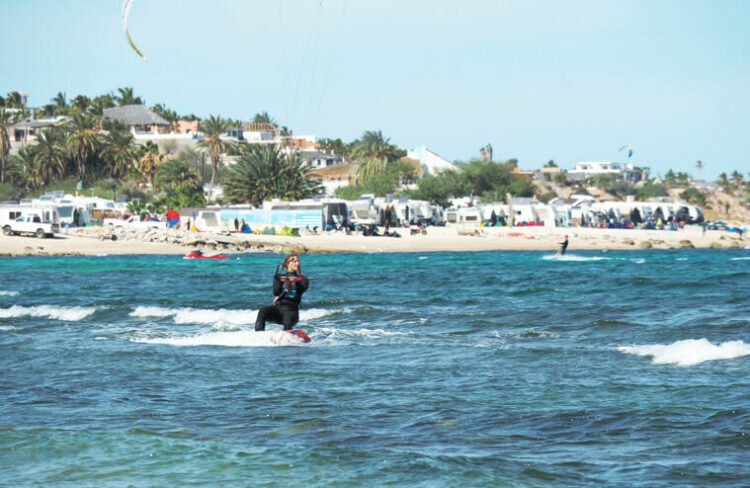 Photo Credit: Sabine Egger
Where to stay in La Ventana or El Sargento
It depends a bit on your budget. You could either stay at the campground in El Sargento or La Ventana which are both close to the ocean so you're right at the spot.
We rented an apartment via airbnb, which was way cheaper than renting a regular hotel room. There are quite a lot of offers around on airbnb and it seemed to be a bit cheaper in El Sargento.
If you're just there for a short stay and have a normal budget (so don't need to choose a cheaper option) it makes sense to stay right at the spot, e.g. in Baja Joe or Casa Verde – which both have beautiful yoga spaces and yummy coffee. Another beautiful hotel that was just built and has the most amazing restaurant is Casa Tara.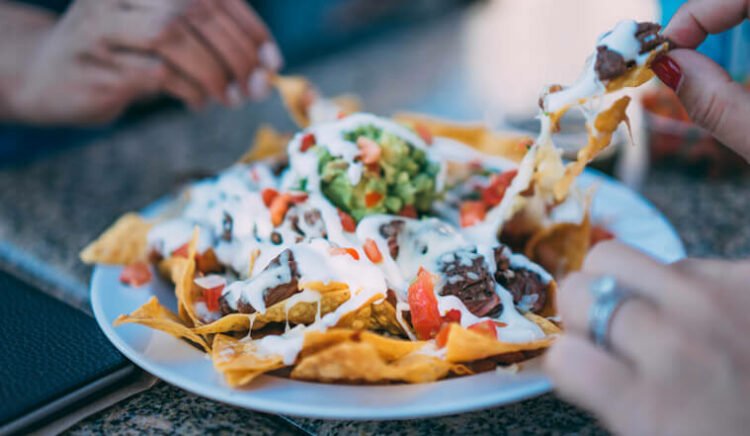 Where to eat and drink in La Ventana and El Sargento
My favorite restaurants
Mariscos El Cone: My favorite seafood in El Sargento! I don't know whether to recommend you the Shrimps with Garlic, the Ceviche, Sashimi or just all of them. The Guacamole is huge, super yummy as well and all of it at reasonable prices.
Casa Tara – La Moringa: Incredibly yummy health food with lots of options (e.g. even gluten-free pasta and guilt-free desserts like the raw chocolate cake or key lime cheese cake). I can recommend everything but the salads were my favorite as well as the fish with the roasted cauliflower puree. Make a reservation because the place might be packed at night. Whatever you choose, make sure to take the cauliflower puree as a side dish just to try it (if it's not in your dish included anyway).
The Taco place (don't remember it's name): There is also a simple but yummy Taco place which looks just like a hole in a wall and is super crowded at night, it's when you're going from Baja Joe in the direction to La Ventana on the left side of the street. You'll see it, it's always packed.

Coffee places
Baja Craft Coffee roasters: (6:45 – 2pm) My favorite coffee place, just for the variety of sweet treats and the view. They serve coffee with normal milk (soy, almond or coconut milk for the vegans) and have lots of good cakes (the cheesecake was super yummy)! It closes at 2pm.
Baja Joe: (7am – 12pm, 4 – 6pm) Yummy coffee and sweets. If you're wondering why it's closed from 12 until 4: the owners obviously love to kite as well ?
Supermarkets
La Ventana and El Sargento have a few supermarkets which are quite well equipped –including stuff like almond milk, nutella and balsamic vinegar which we sometimes couldn't even find in the big supermarkets in La Paz or Los Cabos.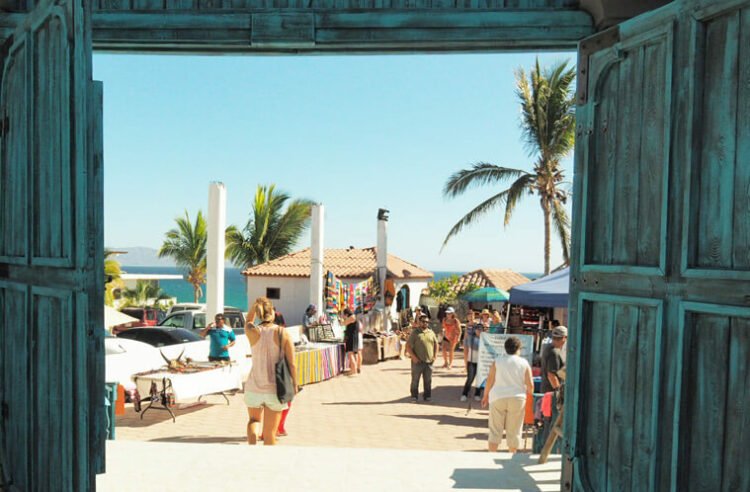 Photo Credit: Sabine Egger
Weekly Farmer's Market
A must-see and must-go!
Every Thursday at La Ventana Grande
– the entrance is at the turquoise wall, you can't miss it. If you want to buy veggies make sure to come early, otherwise it's open until early afternoon.
It has all kinds of international and local foods and treats, yummy foods, homemade soaps and sometime jewelry. We always bought gluten-free paleo bread, the thin and crispy sun-dried tomatoes, hummus and almond butter there. From 7.30/8am – afternoon although some vendors already leave around midday.
No-Wind-Activities
Make sure to join the
Facebook community La Ventana kiteboarding
since all
events, parties, ride shares etc. are posted there
. Also check the
black board at Baja Joe
and the wall of the
yellow supermarket next to Plaza del Teso
, since some events are displayed there as well.

Yoga lessons
As a yoga addict La Ventana had a surprisingly great and high-quality offer of yoga classes!
at Baja Joe's rooftop yoga deck: Mon, Wed, Fri at 8.30 with Kay Kay (my favorite yoga teacher in La Ventana!) or Tue, Thu, Sat with Sarah at 7.30 (costs 150 MXN Pesos)
at Casa Tara: the yoga space is incredible! The current schedule with numerous classes a day can be found on their website (cost 150 MXNpesos or 1000 MXN Pesos for a 10-pack)
at Casa Verde'S rooftop yoga deck: Mon, Wed, Fri at 8 am Wellness Yoga with Molly / Tue, Thu, Sat at 8.30 am Vinyasa Flow. (cost 100 MXN pesos)

Other Activities
SUP board, especially in the mornings the light is incredible
rent a mountain bike and go for a tour
beach walk along La Ventana's long bay
snorkeling or kayaking
Farmer's Market on Thursday at La Ventana Grande (turquoise wall)
Holistic Health event on Sunday at La Ventana Grande (same location as farmers market). Get a chiropractic treatment, thai massage, reiki or go to a yoga class (from 8am – 3pm).
have a massage (e.g. with Baja Wellness Massage) or pedicure
(Half) Day Trips from La Ventana
1 .Swimming with the whale sharks in La Paz
(1 hour drive) Drive to La Paz and go swimming with the whale sharks. You could also easily do it in the morning and be back by lunch when the wind starts to pick up. Or take a stroll through the port and marina afterwards and shop some grocery in one of the big supermarkets in La Paz.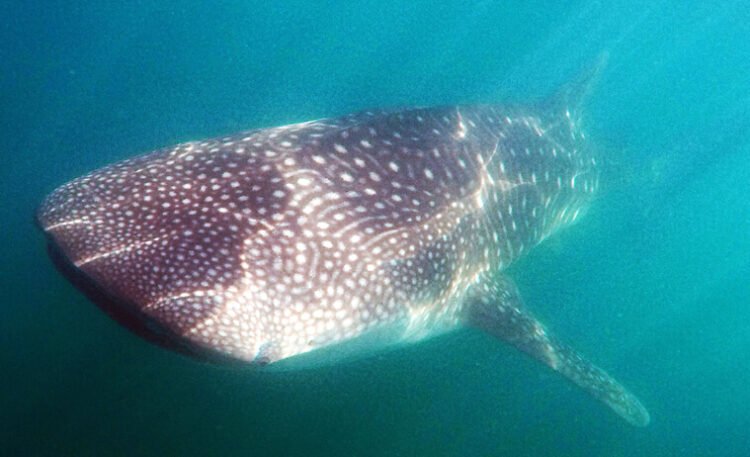 Photo Credit: Cora Szabo
2. Visit Bahia de los Suenos for some chilling or kitesurfing, then watch the sunset from the lighthouse
(30 min. drive) Just chill at a beautiful beach and have some good food in a nice location: drive up to Bahia de los Suenos and spend a day just relaxing and beaching at the beautiful resort there (you can enter it if you just say you want to go to the restaurant). In the end the wind even picked up (onshore) after all so we had a great kite session all by ourselves. To top it all of, dive over to the lighthouse to watch the sunset.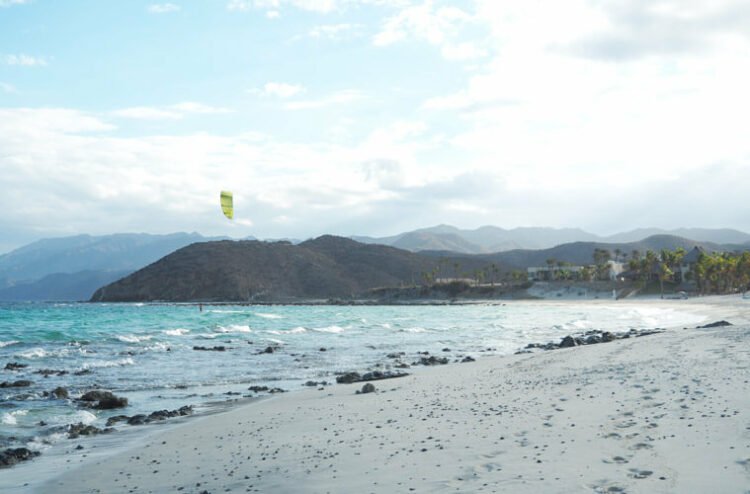 Photo Credit: Sabine Egger
3. Todos Santos, the Hotel California and Surfing in El Cerrito
(1.5 hour drive) The Hotel California in Todos Santos. That song by the Eagles accompanied me on endless roadtrips and finally I had a chance to see that hotel that the Eagles sung about.
The town of Todos Santos is super cute:
lots of artisan work (lots of touristy stuff as well, but still)
cute little streets with small shops, partly homemade stuff
nice little cafes (our favorite being taller 17, a tiny cafe with incredibly yummy sweet treats, some of them also gluten-free)
have some fresh juice or smoothie from the huge selection of El Papayon
shop in one of the surf shops in town
If you're there for the whole day, drive over to one of the surf spots e.g. El Cerrito and rent a surfboard there.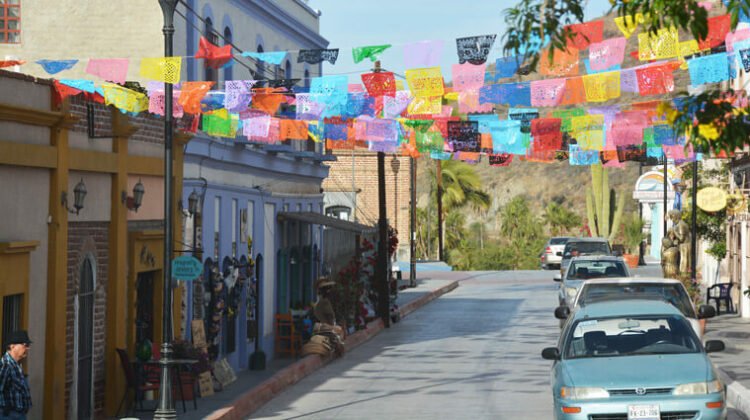 Photo Credit: Cora Szabo
Annual Kitesurf Events in La Ventana
Kiteboard, Windsurf and SUP board races, clinics, downwinders and parties. All with the goal to raise money for the local schools in the area and have a lot of fun while doing that.

Since 2014 La Ventana is the home and the 1st stop of the Hydrofoil racing tour.
---